Meals on Wheels Waco provides home delivered meals for seniors five days a week throughout McLennan, Falls and Hill counties. Using the Eligibility list below, discover if you or someone you know qualifies for home delivered meals.
ELIGIBILITY
Individuals must be:
Primarily Homebound
Unable to easily prepare nutritious meals
Without someone in the home who is able to prepare a meal
Must live in McLennan, Falls, and Hill counties
Able to accept meals during the delivery time frame
A social worker will assess all applicants to ensure that eligibility requirements are met.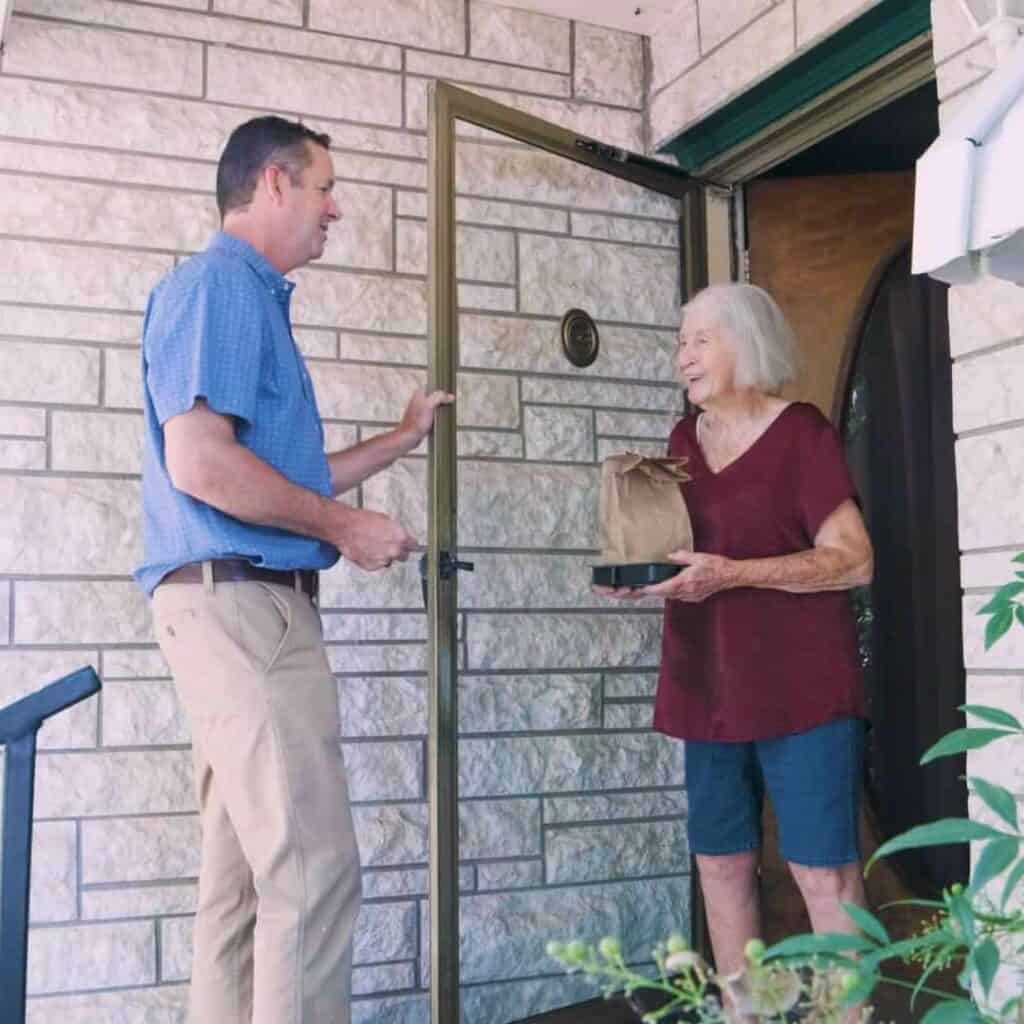 MAKE SURE NO ONE GOES HUNGRY
We don't want to see any seniors go hungry. That's why we work hard to get people off our waitlist. Can you help us make sure everyone gets food?